The league underwent yet another expansion this offseason, bringing in four new teams, and saw the rebranding of four others. This along with the change to three divisions per league, and this seems like a whole new league. Let's first take a look at the divisions, and we'll leave it up to the readers to decide who they think will win it all this upcoming season.
First off, we'll look at the newly rebranded Larry Doby League, or the DL for short. This is what used to be the Oldtimers Baseball League. In the East Division, we have the Halifax Highlanders, Edenton Steamers, Myrtle Beach Pelicans and Binghamton Rumble Ponies.
The Highlanders are the reigning champions, as they beat Edenton in the first round of the playoffs, then squeaked past Frisco before blowing away State College in 5 games (all close games, but all fell Halifax's way.) In GM Daniel Fireman's first season, he shocked the league with his first trade, trading away Yoenis Cespedes, Jeurys Familia and Dee Gordon for an aging Edwin Encarnacion, Marcus Stroman and a mid-tier prospect. This did not come back to bite them, as their defense helped lead them to a division win, and FA signing David Price led the league in wins and innings. A trade deadline acquisition of Daniel Murphy appears to be what put them over the top, as he posted 2.2 WAR over 54 games with the team. The lost both Murphy and Price, but added 1B Josh E. Bell from East Texas, who looks poised to be a breakout star. The rounded out their pitching staff with the signing of Japanese import Hisafumi Ito, who will pair with Stroman and Michael Wacha to form a solid top 3. The games are finished by Felipe Rivero and Craig Kimbrel, possibly the best righty/lefty duo in the league.
Next is Edenton, who was poised to win the division again, until the last month of the season saw them choose not to place injured players on the disabled list, but instead going day-by-day, despite the fact that these guys had gotten surgery. This hurt them a ton, and they limped (literally) into the wild card, then almost rode Clayton Kershaw to another World Series, but Halifax was able to hold them off. This offseason they added David Price, stealing him from their new division rivals, and have called up star prospect Todd Isaacs. Both of these moves were done by the team owner, who normally has no say in baseball operations, but they had let go their former GM, and did not hire a new GM until the start of spring training when John Evans was given the reins. With Clayton Kershaw and 6 players that could be closers on other teams, they truly rely on their pitching to win games.
Myrtle Beach is much improved since their new GM took over midseason. Ryan Woloshin is one of the more polarizing GMs in the league, constantly bragging of his success. But this team looks they may be able to back up all of the talk. They have a very strong starting rotation, led by Sonny Gray, although rule 5 draft pick Jordan Montgomery has shown lots of improvement in his offseason workouts. They also added some offense through trade and free agency, acquiring John Jaso and Paul Goldschmidt. Maikel Franco should be a force at the plate again, but this team does have a few holes to fill.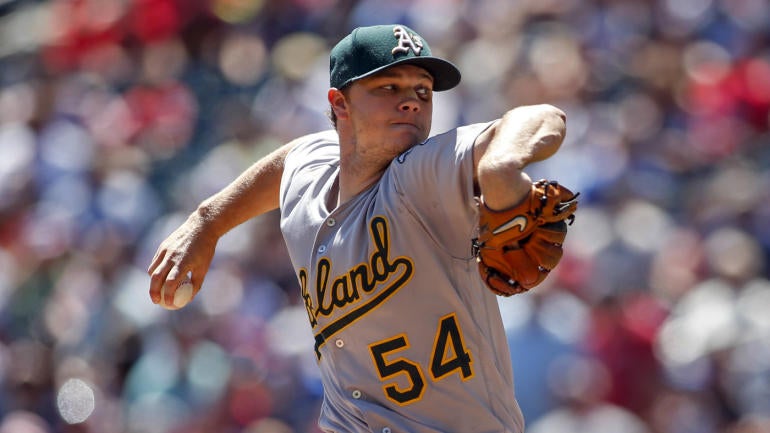 Binghamton had to void a contract already, the first time in league history. This owner and GM have one thing in mind, and that is winning. David Truesdale does not understand the meaning of rebuilding, and although they are an expansion team, they plan to win this year, not wait for young players to develop. They have a surprisingly high powered offense that includes Giancarlo Stanton, Prince Fielder and Jesse Winker, and Napoleon Dynamite will be on the team all year, most likely (no, he wasn't named after the movie). Last year, they needed pitching, and they addressed that need, trading for closer Cody Allen, and signing Masahiko Oishi and Hirozo Ryu out of Japan. Daniel Stumpf will be their X-factor in my opinion, as he can start or pitch in relief, and could be a valuable piece for the recent expansion team.
In the new Doby League Central, we have the St Cloud Rox, Cleveland Spiders, Milwaukee Beers and Mexico City Red Devils.
St. Cloud was the only of these teams to make the playoffs last season, as they rode strong defense and solid pitching to a wild card win. They return with their ace, Noah Sydergaard, who led the league in ERA last season, and they added plenty of offense this offseason, thanks to smart moves by GM Ken Mason. Masaichi Inouye will be a slugging catcher/DH for them, and is a serious 40 HR threat. They also added Jose Abreu, who received a vote for hitter of the year last season (award voting is stupid), Chan-koo Oh, who will likely leadoff, Anthony Rendon, Kikuji Utsumi and will have a full season of Justin Williams, their top prospect. This revitalized offense will be solid, but their 2 through 5 starters all leave things to be desired.
By far the oldest team in the league, at times it looks like they are trying to lose and force a move from Cleveland. But GM Rick Burson seems to finally understand that he needs players who will be good this season, not ones that were good 12 seasons ago. He made the splash of the offseason, trading for Manny Machado, who has the highest WAR in OMBL history. That alone will help, but this team is full of has been's and never was's.
Milwaukee has the best young talent in the league, and it isn't close. The 2nd round pick from last season, Willy Mays Hayes, went from HS to the OMBL, and while he struggled some, he can definitely stick. He followed that by winning the MVP of the AFL, and many expect him to make a run for the MVP this season. Then they have Nick Senzel and Orlando Arcia on the left side of the infield, Dan Vogelbach and Ryan O'Hearn to add to the offense. Japanese import Katsuhiro Tamura is another player who will get on base often. The question marks all come on the pitching side, where they have Dallas Keuchel and newly signed Michael Pineda, but after that is plenty of players who could use some work. Their best option at closer is Willy Mays Hayes, who is their starting CF. GM Jim Markwood will have to think creatively to make this work.
Mexico City is the first of our expansion teams, and the first team in Mexico for the OMBL. They'll be led by 2 Asian players, and actually only have 5 Spanish speaking players on their team. Either way, fans should turn out in droves to see Toyoo Ihara, who they claim will hit 60 HRs, close to double the OMBL record. Ja-wook Koo will also help this team, but they may be a few years away from contention.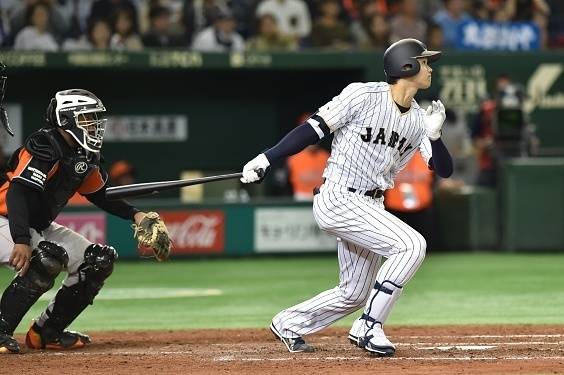 In the DL West, we have a much easier road for the Frisco RoughRiders, as their rivals will be the Kansas Cannons, Wyoming Cowboys and Calgary Vipers.
Frisco looks a little different this year, but certainly sured up some weaknesses. The biggest move was the trade for Shohei Otani, possibly the only viable 2-way star in this league, as he can pitch like an ace and hit like an All-Star. It appears that GM Todd Wells will use him as a SP, but may toy with having him play RF or DH from time to time. He also brought over two other PacRim players, Yasuji Yoshida and Suk-min Kim, who will pitch the 8th and 9th for him, and look to be shutdown. They traded away Anthony Rendon and AJ Pollock, two of their better offensive players, but Chris Bostick and Wasaburo Sakaguchi will fill in for them, and should perform similarly. Mincho Kamiya will take over in RF and is a major power threat. Then they return all their stars from last season, C Kevin Plawecki, 1B Matt Olson, 3B Joey Gallo, SS Carlos Correa, SP Shintaro Fujinami and Carlos Rodon. Other small additions of Tetsuya Hirata, a 41-year old UTIL slugger, OF Ryuhei Yamauchi, a defensive wiz, and Juan Quirarte, a solid 4th OF will help guide this team to the playoffs.
Kansas is much improved, as they've signed Jake Arrieta, Yoenis Cespedes and Chi-hyeon Su. This will help this team, as they already had a group of mid-tier players, any one of which could play above expectations. All it will take is for 2 or 3 of these guys to have career years for this team to compete with Frisco.
The Cowboys are the newly relocated Surf Dawgs, and they could be very good. Their pitching staff is led by Robert Stephenson, who made a case for the Cy Young Award, coming in 3rd place, and then they have the Rookie of the Year in their lineup. Clint Frazier, Gleyber Torres, Gary Sanchez, Eloy Jimenez, Tyler O'Neill, Daniel Sweet and Greg Bird create one potent lineup, but GM Jackson Schilling went out and signed Chris Davis and Daniel Murphy to add to the team. Anthony Rizzo is the centerpiece of this team though, and they'll only go as far as he takes them.
The second expansion team in the DL, Calgary is a sleeper pick in this division, and could very well take a wild card. Robbie Ray will lead this pitching staff, that will be able to hold the Vipers in games. An offense led by Kennys Vargas and Rafael Devers will be a nice 1-2 punch, and Joe Panik, Corey Spangenberg, Jose Bautista and Jaff Decker will all be called upon to help this team as well. Defensive wiz Milton Ramos will be one of the more important pieces on this team, and could win the Gold Glove.
Looking at this league, awards voting certainly won't be easy.
Now onto the newly rebranded Jackie Robinson League, or the RL for short.
In the RL East, State College Spikes will be the favorite, but the Fort Myers Miracle have been a playoff team before, the Princeton Rays are fairly rebuilt, and the Brooklyn Cyclone's have one of the most active GMs in the league.
State College is fresh off of 2 World Series appearances, and one Championship. The return the majority of their team, but did lose Yoenis Cespedes, Ben Zobrist, Curtis Granderson and Nate Jones. They did sign Alex Cobb and resigned Dustin Pedroia, and should return for another postseason run. Max Scherzer and Gerrit Cole will lead the pitching staff as Jeurys Familia and Andrew Miller dominate late in games. Every one of their batters that played at least 100 games last season had a WAR of 2.8 or higher, and that should be similar this season, as Mookie Betts is likely the best player on this team.
Fort Myers has the best pitching staff, led by Jose Fernandez, who allowed less than 1 runner per inning, and they have Vincent Velasquez, Matt Harvey and Jose Quintana as their #2-4. This team though, does not take batting practice. Their practices and offseason workouts consist entirely of fielding practice. It has paid off as they make every play flawlessly, but they barely scored 3 runs per game, which puts them in a difficult spot.
Brooklyn will certainly be solid, but they certainly have some holes to fill. Their pitching leaves a lot to be desired, but they'll have some solid offense. Ozzie Albies will make a run at the MVP, but his own teammate, 38-year old Korean first baseman Seung Kim could be the best offensive player in the league. Salvador Perez will help this pitching staff, and lots of hope that their young outfielders Albert Almora and J.B. Woodman can produce.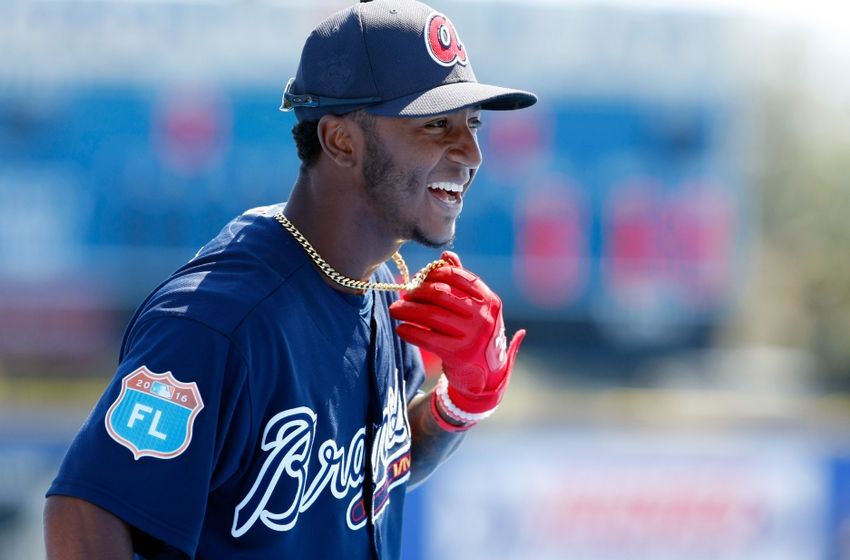 Princeton sucked last year. And the year before that. And they very well should suck this year. But my guess is that they won't. GM Rod Imbriani may still find a way to mess it up though. Morgan Cooper and Chris Wiltrout are massive improvements over their past starting pitchers, and Eichi Nishino, Mike Young and Zack McCully will be a formidable backend of the bullpen. Wil Myers will lead their offense, which still has a few holes to fill.
In the RL Central, the newly renovated Oklahoma City Redhawks will lead the way, as the Thunder Bay Fishermen (another rebranded team) will follow and the Kalamazoo Growlers will look to bounce back, and the expansion Erie BayHawks will likely finish last in this division.
Oklahoma City is the new location for the Mahoning Valley Scrappers, and they are looking to be division winners again, now that they aren't in the same division as the Spikes. They have one of the more dominant teams, with Martin Perez, Carlos Martinez, Alex Wood and Jay Jackson forming a consistent starting rotation, and Hayden Stone, the league's #1 overall prospect, will likely be in the rotation as well. Then they roll out a deep lineup, led by Bryce Harper, that also features Miguel Cabrera, Javier Baez, Nomar Mazara, Jorge Soler, and two Japanese players, Tomoya Mori and Tetsuto Yamada. In their minors, they also have Kevin Maitan, Victor Robles and Juan Delgado, who all are game-changing players, and can be called up or used as trade bait.
Thunder Bay played their way to an 89-win season last year, and return much of the same team. Rowdy Tellez and Ray Die will make a deadly 1-2 punch in the middle of their lineup, but they certainly have some holes to fill. Zach Greinke will be the ace of the pitching staff again, and they improved the bullpen some, adding Will Smith (after his contract was void) and Aroldis Chapman.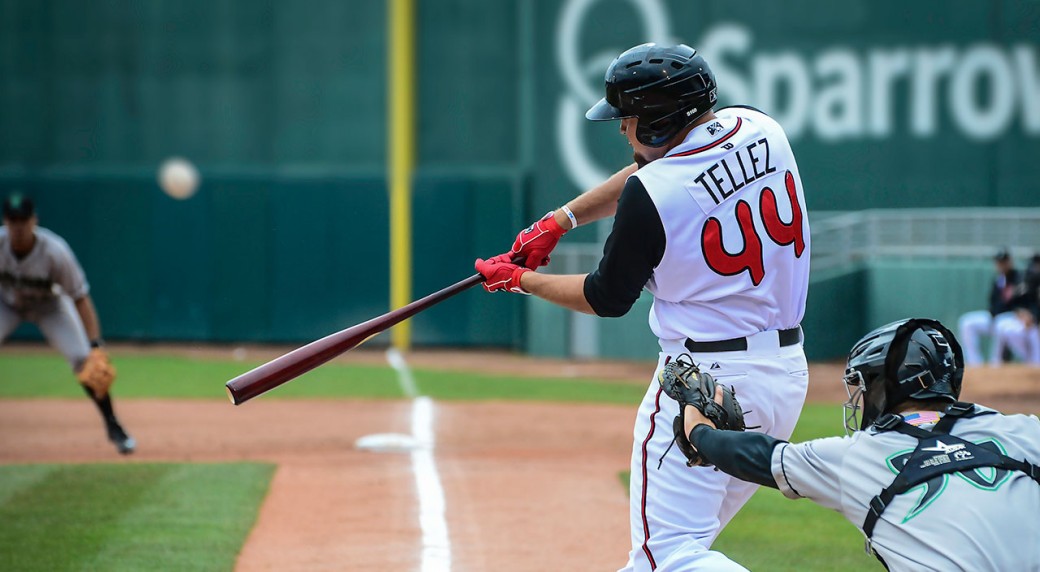 Kalamazoo better score 15 runs a game to win, as they have no pitching. They have 3 relievers with value, but their ace to start the season looks to be Joon-Hyung Lee, who pitched to a 4.31 ERA in the KBO last season. Luckily, they have a high powered offense, with Nick Gordon setting the table for Kyle Schwarber, Zack Collins and Crash Davis. Alfredo Despaigne, Michael Brantley, Yun-ho Joung and Takayuki Kajitani will also add to a strong offense.
Erie will have a few solid pieces, but this team is clearly a few years away. Felix Hernandez and Jon Lester will lead the staff, while Dee Gordon and J.D. Martinez will be most of their offense. Youngsters Dilson Herrera and Monte Harrison will be turned to, and expected to perform well, even though Harrison has never played above Advanced-A.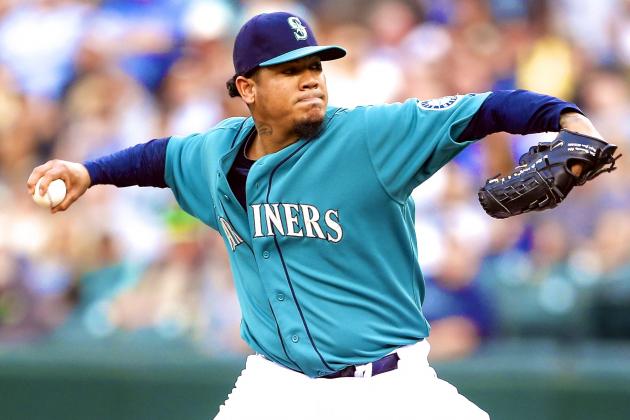 The RL West will be one of the toughest divisions, with the Waco BlueCats, East Texas PumpJacks and San Jose Giants all as viable playoff threats. The Midland RockHounds face a tough road ahead.
The Waco BlueCats are a scary team, winning 99 games last year, but their run differential suggested it should have been 111 wins. And they got better. The only piece they lost that was on their 25-man to start last season was LH specialist Cody Reed, and they responded by adding Kiyomasu Koda, a Japanese reliever who throws 101 MPH. They also traded for Shelby Miller, giving them 6 SP all capable of winning the Cy Young. Their entire lineup returns, and adds Richie Martin, the #4 overall prospect. Mike Trout, Cody Bellinger and Alex Bregman are quite possibly the #1-3 best hitters in the league. They don't have a flaw that you can find, yet they still got beat in the first round of the playoffs.
East Texas had the 2nd best record in the league last year, and although they traded away Manny Machado, Shohei Otani and Josh E. Bell, they return what could be a better team. The league's first ever #1 overall pick Jordan Steele will see time at 3B, while Jacob deGrom will be another ace in the rotation. Francisco Lindor, Miguel Sano and Nick Castellanos will be the heart of this potent offense, which features boat loads of talent.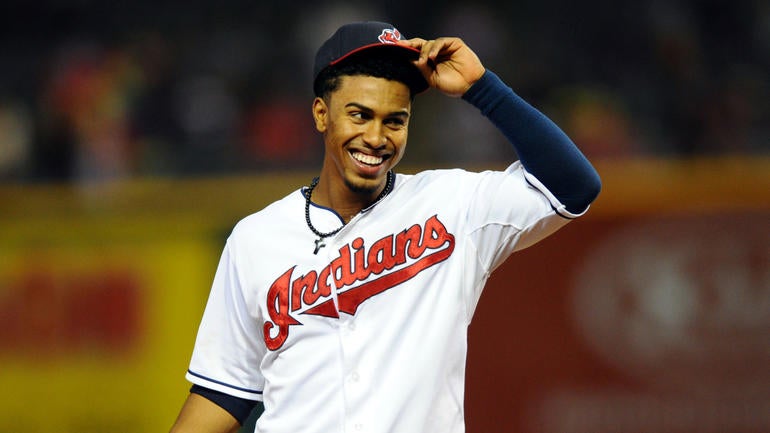 San Jose boasts a deep lineup, led with Kris Bryant, Corey Seager, Andrew Benintendi and Yoan Moncada. Adding Justin Upton only makes it better, and they have a 3 great SP in Masahiro Tanaka, Trevor Bauer and Taijuan Walker. They've yet to put up a winning season, despite all of this talent, and GM Josh Imbriani certainly needs to have a few tricks up his sleeve if he's going to compete in this division.
Midland isn't even quite sure who will be on their 25 man roster. Cody Reed, a LH specialist last season, will be their ace, while Scooter Gennett will carry their offense. Luis Guillorme is one of my favorite players in the league, and if he can hit will be the star of this team. A payroll under $17 million goes to show this team is more than okay waiting a few years to win.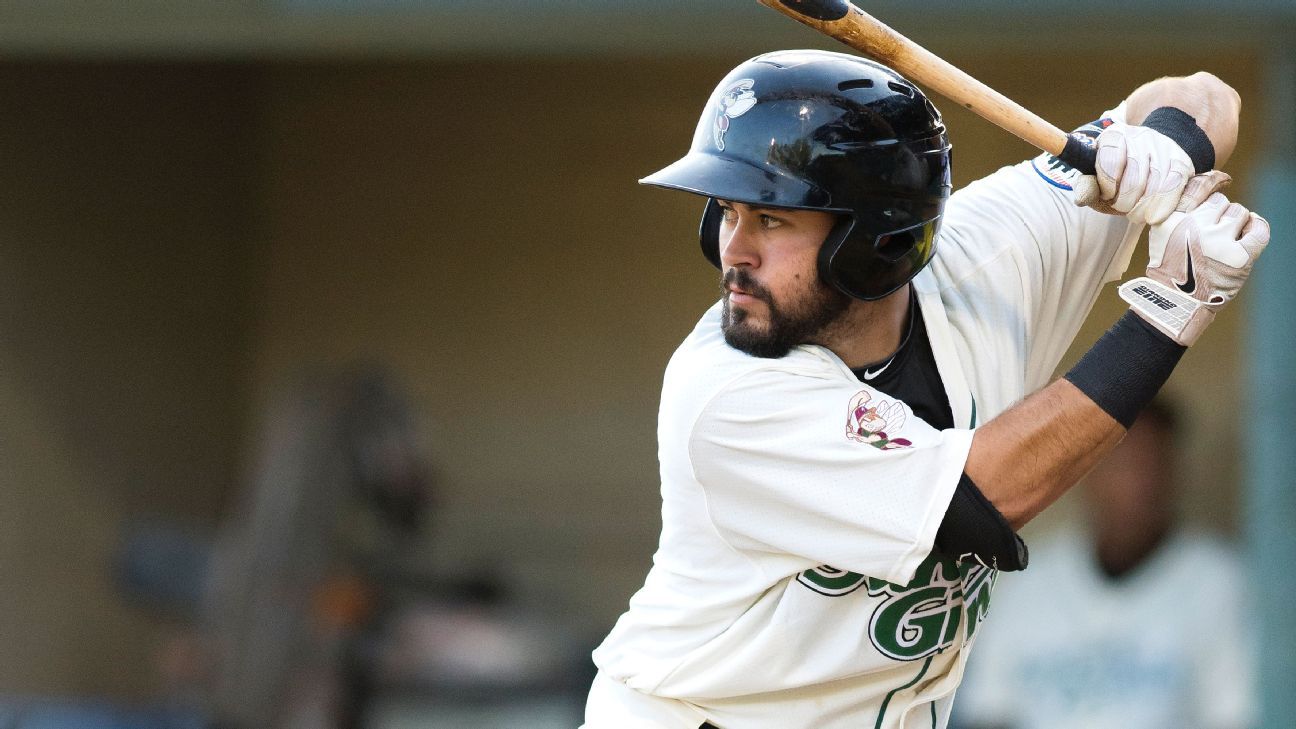 Awards voting will be a challenge here as well, as each team has options for the Cy Young and MVP.
This year will also be the first time of the new playoff system. The wild card teams will face off in a 1-game playoff to see who advances to face the #1 seed in their league. Then the divisional series will be a 5-game series, with the winners advancing to a 7-game series to decide the pennant. The World Series will also be 7-games, winner takes home the bragging rights and trophy.
Comment if you think you can predict the championship, and who the winner is.